I earn commission on purchases on this website. This helps me continue my work helping people. Thanks for your support!

Helping yourself is the answer to how to improve your esteem. It is all up to you – you choose to be unhappy, and you can decide to improve yourself. This is what self help focuses on and is all about.
Persistence is very important if self help is to work for you. Success is rarely instant, although you may be able to see rapid improvement by making small changes to your behaviour or thinking. This will affect your mental health and attitude. To make permanent improvement you have to work hard and be persistent in your efforts. The most important thing is to understand what you want out of life, this is the first step. The second is to develop and encourage a positive attitude.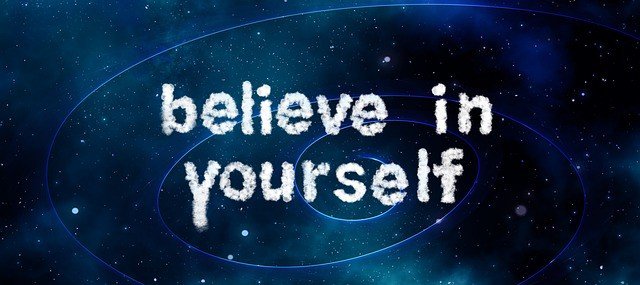 Building self-esteem and maintaining it requires that you incorporate your learning into your life until it becomes habit-forming.
Inspiring Quotes
"Lighten up on yourself. No one is perfect. Gently accept your humanness."
– Deborah Day
"Your mind will answer most questions if you learn to relax and wait for the answer. "
– William S. Burroughs
Helpful Tools for You
In order to improve you need guidance and quality sources of information. The obvious sources are self help books and articles on the internet. My website, has a huge amount of information you can benefit from. But, there are other tools and resources you might want to try such as:
Courses
Videos
Support from friends and family
Professional help
Affirmations and visualization techniques
Relaxation techniques
Use of popular self hypnosis – highly recommended!
Motivational books
Inspirational quotes
Your faith – the Bible, The Koran or the Torah – they are all great sources of wisdom and comfort
Take a look at this positive psychology site with some great articles
How to Maximize the Effectiveness of Self Help Tools
The effectiveness of these tools varies from person to person, so, for example online counselling which works wonders for most of my patients might not be as useful for you. The truth is you won't know until you try. Therefore, I advise you not to attempt to combine different tools – this is not a good idea as you will be overwhelmed by all of the information. Rather, focus on one thing at a time and concentrate your full effort on that. These resources bring maximum benefit when you devote time and persistence to them. There are no short cuts, this is a journey, the aim of which is your improvement on the way to becoming a better person.
---
Get this Confidence Master Plan Free! How this Confidence master Plan is going to help you:
Enjoy the excitement of an amazing new journey to unstoppable self confidence.
Finally understand the steps you can take to build your confidence.
Believe in yourself more.
Experience the motivation of setting goals that matter to you.
Enjoy a positive sense of hope and optimism in your own future.
Enjoy the benefits of visualisation.
---
"Nourishing yourself in a way that helps you blossom in the direction you want to go is attainable, and you are worth the effort. "
– Deborah Day
Problems and How to Overcome Them
It is not easy to change or improve. As with most challenges you get out only as much as you put in. However, it is important that you do everything possible to avoid these dangers and negative impacts of poor self esteem.
Beware of rushing through self help books and courses, and then giving up to try something else. I suggest you take your time and be careful choosing the tools you need, thinking about what will work best for you. Once you've made your decision, you must give your best efforts to only the best books or courses available, (such as those I recommend throughout in this website). Do not give up, decide you will follow any suggestions wholeheartedly.
Don't forget to deal with stress in your life, as that affects so many areas and will certainly eat away at your energy and motivation levels.
Improve Your Self-Esteem with Self-Help
The most common problem people suffer from is getting stuck in analyzing themselves. Most courses or books concentrate on understanding your situation and your problem because self awareness is very important. This is great, but sometimes it is easy to spend too much time on this when you would be better off spending your time to try and improve the situation.
Do not fall into the trap of using excuses to put off starting the program. Do not, on the contrary, rush through the course or book but take it slowly ensuring you devote enough time to each exercise. You should work through each part before moving onto the next. If you have friends or family who are reading the same book or going through a similar course, take time to discuss what you've learned and to share thoughts with them to reinforce all the new information!
If you follow my suggestions above I am sure you will succeed. Feel free to drop a comment in the comments section below or message me on my Facebook page to let me know how you find the resources I provide or if you have any questions!
Confidence Is So Important
I highly recommend you check out the amazing Build Your Self Confidence course by Uncommon Knowledge. It's quick and easy, and I guarantee your confidence will skyrocket in a matter of days. The course is prepared by experienced psychologists and the downloads are tailored to help you on the road to increased confidence and esteem. I've personally tried the course out and recommend it to you only because I know it works.
You have the power of change within you!
To avoid common problems and succeed in self improvement and building self-esteem, my advice is to use only quality resources, then its up to you to get the most from them. To change you must decide and act – its as simple as that.
One word of caution, the problems we discuss on this website may be made worse by depression and so if you suffer from this make sure you do not ignore it. This page shows how you can deal holistically with depression.
Try some of the courses or books I suggest, digest the information and give it 100%, trust me you will succeed! This website focuses on self-esteem and confidence, two areas which you can improve if you decide to put in the effort. I receive many emails every week from people all over the world who have managed to use the information from this website and from my weekly newsletter and have improved their esteem, I know you can too. I wish you well!
Try this amazing self-hypnosis download – will inspire you to build your esteem now!
Recommended books from Amazon
Books are one of the best tools you can use so I know you'll want to read the very best books that will help you in your efforts to boost your esteem.
"More-selfesteem.com is a participant in the Amazon Services LLC Associates Program, an affiliate advertising program designed to provide a means for sites to earn advertising fees by advertising and linking to amazon.com."
Website Author and Editor Bio
Karl Perera is a fully qualified Life Coach (DipLC), Teacher (MA) and author of Self Esteem Secrets. He has taught at various universities including Durham, Leicester and Anglia Ruskin, Cambridge. He has run More-SelfEsteem.com since 1997 and is an expert in Self Esteem and Self Confidence.