Then you are in the right place!
I have developed this website to help you become the person you want to be: inspired, confident and happy.
Dig deeper into some of the resources below and you'll discover how to create a better you.
Get started on your journey here.
---
Get tips and boost your Self Confidence
Your level of confidence is so important and connected closely to your self esteem.
---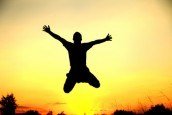 Need Inspiration?
This is just so important! inspiration to enjoy your life more and reach your potential.
---
Test your Self Esteem Level
Use my test to quickly determine if you are suffering from a lack of confidence or poor self esteem
---